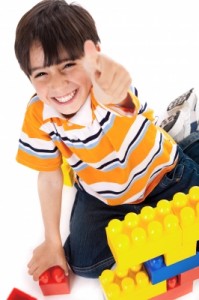 On June 15, 2012 the Secretary of Homeland Security, Janet Napolitano announced that certain young people who were brought to the United States as young children can obtain relief from removal from the country or removal proceedings. The United States Citizenship and Immigration Services has posted that childhood arrivals may request deferred action if they:
Were under the age of 31 as of June 15, 2012;
Came to the United States before reaching their 16th birthday;
Have continuously resided in the United States since June 15, 2007, up to the present time;
Were physically present in the United States on June 15, 2012, and at the time of making their request for consideration of deferred action with USCIS;
Entered without inspection before June 15, 2012, or their lawful immigration status expired as of June 15, 2012;
Are currently in school, have graduated or obtained a certificate of completion from high school, have obtained a general education development (GED) certificate, or are an honorably discharged veteran of the Coast Guard or Armed Forces of the United States; and
Have not been convicted of a felony, significant misdemeanor, three or more other misdemeanors, and do not otherwise pose a threat to national security or public safety.
In addition, individuals eligible for deferred action will be eligible to apply for work authorization.
Unfortunately, deferred action does not grant you citizenship. In fact, it does not give you any legal status within the United States. As President Obama has stated numerous times, deferred action is merely recognizing that the above individuals do not pose a threat to the American people and, as such, will not be deported. Even though this is a step in the right direction towards giving the "Dreamers" citizenship, it is vital that you DO NOT apply for deferred action until you speak with an attorney about your situation. Even though you may be eligible for deferred action, it may NOT BE IN YOUR BEST INTEREST to submit an application.
-Drake Shunneson (copyright 2012).
At Shunneson Law Office, we are dedicated to helping you with your immigration problems. Contact us to schedule a consultation. Located in Lake County, Illinois, with meeting locations throughout Chicago, we have the ability to meet with you at any convenient Chicagoland location from 9:00 a.m. to 5:00 p.m., Monday-Friday. However, evening and weekend appointments are available upon request by calling 847.693.9120.
NOTICE:
The materials provided are for informational purposes only and should not be viewed as legal advice. It may also be viewed as advertising material. You should contact us directly, or your attorney, to obtain advice to any issue or problem. This article, by itself, does not create any attorney-client relationships and the opinions are those of the individual author and do not reflect the opinions of the Law Office or any other individual attorney, entity or individual. Photos: FreeDigitalPhotos.net.