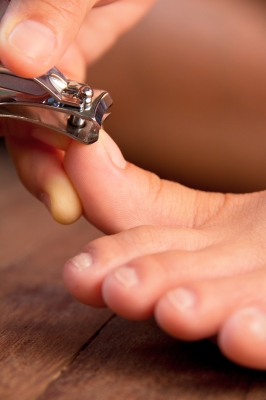 On August 31, 2012, the Illinois Department of Healthcare and Family Services (HFS) issued a notice to participating Podiatrists regarding coverage for Medicaid patients over 21. Previously, on July 23, 2012, HFS issued a notice that, irresponsibly in this author's opinion, drastically reduced the coverage of podiatric services for those over the age of 21 to "services provided to participants with diabetes for a diabetes-related condition of the foot/ankle."
The July 23, 2012 notice appeared to limit services of podiatric services to patients that suffered from diabetes. However, there was an additional limitation included in the notice that was problematic. Namely, HFS clearly stated that payment would be provided solely for "diabetes-related condition(s)." What exactly qualified as a "diabetes-related condition" caused mass confusion among podiatrists trying to treat patients with diabetes.
Fortunately, HFS quickly realized this and issued a new notice on August 31, 2012 stating: "Effective with dates of service July 1, 2012 and after, coverage of podiatric services provided to participants 21 years of age and older will be limited to services provided to participants with diabetes. Covered routine foot care services will be payable once every 61 days." Pursuant to the notice, the July 23, 2012 notice was superseded. Since both notices state the effective date of service is July 1, 2012, it is also safe to assume that any services provided that would not be covered under the July 23, 2012 policy, but that would be covered under the August 31, 2012 policy, are going to be covered by Medicaid.
Similar to the prior notice, the August 31, 2012 requires participants to include a primary diagnosis code of diabetes when billing for services (ICD-9-CM-250.xx range). HFS also requests that the secondary code reflect the condition being treated (ie bunions, hammertoes, diabetic foot ulcers, etc).
As an aside, both notices clearly indicate that Medicaid coverage for those under the age of 21 did not change.
-Drake Shunneson (copyright 2012).
At Shunneson Law Office, we are dedicated to helping you with your health law problems. Contact us to schedule a consultation. Located in Lake County, Illinois, with meeting locations throughout Chicago, we have the ability to meet with you at any convenient Chicagoland location from 9:00 a.m. to 5:00 p.m., Monday-Friday. However, evening and weekend appointments are available upon request by calling 847.693.9120.
NOTICE:
The materials provided are for informational purposes only and should not be viewed as legal advice. It may also be viewed as advertising material. You should contact us directly, or your attorney, to obtain advice to any issue or problem. This article, by itself, does not create any attorney-client relationships and the opinions are those of the individual author and do not reflect the opinions of the Law Office or any other individual attorney, entity or individual. Photos: FreeDigitalPhotos.net.