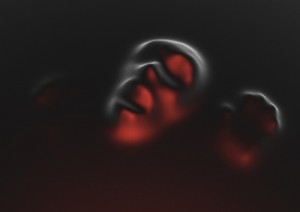 Today the Lake County Bar Association Family Law Committee met with the judges, and other court personnel, of the Nineteenth (19th) Judicial District in Waukegan, Illinois to discuss the Court's proposals to implement new procedures to assist the Court in handling cases. These procedures would create what is known as a "case management" calendar whereby cases are "efficiently" handled by requiring attorneys, and their clients, to complete certain preparations for a family law trial by a set date. It is a one-size-fits-all proposal that basically tries to fit cases into three categories: simple cases; medium complex cases; and very complex cases. For example, simple cases are set to have mediation dates, child guardian ad litem appointments, and reports for children done within 90 days after the case management date. After these dates have been set, the Court proposes that all trials will be handled through a "trial call" whereby a family law case will be set for trial at some undetermined date on a given week. As a theory, there is nothing wrong with a case management system. It promotes judicially efficiency and economy. It also efficiently uses judicial resources.
However, family law is not the typical case for several reasons. Chief among them is that most of the time one party is not ready for a divorce, is reeling from the psychological impact the other party's filing for divorce has had on her or him, and is trying to figure out how she or he should move on with their life. This is hard enough and these people are not thinking about how he or she should get a person appointed to give the court a report about his or her child in the next few months. As one attorney joked about the proposal, "What do you say when a client comes in and says to you: hey, my wife wants a divorce and I don't know what to do?…You can now tell them that they don't have to worry because we will distribute your property, give the kids to you or your wife, and have you divorced in 90 days!" Obviously, many attorneys in Lake County are quite upset by this proposal. In fact, the Lake County Bar Association's Family Law Committee is so upset that they have requested the Court reconsider the rules as they currently are for several reasons (contact the LCBA Family Law Committee to learn more about their requests and posiiton. I do not represent this committee and all opinions contained herein are my own and my own alone). As discussed more below, it doesn't sound like they are listening.
The worst part of the proposal though is not the dates for getting certain things done. Yes, it is very inconvenient and, yes, the current proposal is probably too strict. However, it is not outrageous that the Court would expect certain things to be done at certain times. The worst part of the proposal is the trial call dates. As discussed briefly above, the proposal would set the trial date several months in advance to occur on some unknown day on a given week. As a practical matter, this means that clients, and their attorneys, must make themselves available to go to trial at some unknown time on a given week. In other words, you will have to take a week off of work in case you go to trial. For those clients who have very real employment issues and can't take a week off of work, this puts them in the difficult position of either getting fired or, alternatively, facing the wrath of the Court for missing their trial date. Additionally, if the Court gets too busy and the case doesn't get heard, then they will need to be prepared to go to trial at some unknown date during another given week. This is not just theoretically going to create problems, it will guarantee that people will lose their jobs and/or face Court sanctions.
It also creates major issues for attorneys and allows the richer clients to abuse the system. As anyone who knows me is aware, this is something that I am staunchly opposed to both in principle and in practice. Imagine that you are an evil individual with money who wants to get a divorce and, at the same time, make sure your unemployed spouse has a hard time in the process. You can plan your divorce for years with a rich law firm that has the resources to assign to the various different parts of the deadlines and then, after you are prepared, file the petition. Your spouse, who can't afford a large law firm, hires a solo practitioner, but only after waiting a few months because he or she is in shock over the whole situation. Within no time the Court has already received a report about who the child is best to be with and your spouse is flabbergasted at the speed of the litigation. Soon, your spouse, who had to take a minimum wage job to pay for his or her bills, finds herself or himself having to tell this new employer that he or she has to take a week off of work "just in case" the matter goes to trial. Then the day of trial happens and, because she or he has a solo practitioner attorney, is shocked to find out that the attorney was forced into being doubly booked on that same day by the Court's rules and doesn't have fifty minions like the spouse's attorney to send to the trial. This leads to an emergency continuance by the Court because the judge doesn't blame your spouse. However, now your spouse has to tell the boss that he or she needs another week because the attorney couldn't go to the trial. The spouse is fired on the spot. Now he or she has lost her kids because she or he was unprepared, she or he lost the job because of the need to be available for a week, and is feeling very alone because the legal representation promised by the Illinois Rules of Professional Conduct is now only available if you are rich and can afford a big firm. Under the current proposal, I guarantee this hypothetical will occur and, unfortunately, probably in a situation where a wife is already a victim of physical abuse. Worse, this need to be available is true even if you are appearing without an attorney.
All too often justice is synonymous with money and too many procedural rules and laws create inappropriate barriers to the Court through passive aggressive actions against the less fortunate because making the Court accessible is too "inconvenient." This is not justice, and the Court should not approve it's misguided proposals.
The Court's proposals also are impacting available representation. I myself will no longer be taking any cases with child custody issues until I know how this proposal plays out due to the potential major problems in getting all the reports done in the timeframe the Court wants it done is worked out.
Unfortunately, discussing the issues with the Court has not been very fruitful. Today, during a meeting with the Court and the LCBA Family Law Committee, one attorney stated that "these are real people with real jobs who can't just take a week off of work because they might go to trial." The response from the Court was "it's (presumably referring to the current system that takes people's very real life issues into account) is less convenient." This is a shockingly heartless and uncaring attitude about people's livelihood and, in my opinion, is unacceptable in today's economy. The court is also, apparently, unwilling to meet in the middle by agreeing to have the case management system, but, as some attorneys have suggested, dropping the trial call date that would cost some clients their jobs. As the same task force member stated "you can't have a track system (meaning the case management proposal) without a trial call." Of course, this is not true, there is nothing that says you can't get everything done and then, after getting ready, go to the judge and ask him or her to set your case for trial on a certain date at a certain time.
Additionally, several of the attorneys pointed out to one judge that it is not possible to know whether a case will be simple, medium, or complex by the very quick time that the Court is demanding clients, and their attorneys, appear for the "case management conference" to set the track dates. In response thereto, one judge simply stated that the attorneys did, in fact, "know" and, when the attorneys responded that they didn't, he responded that they did know. In other words, the judge called the attorneys liars and was not listening.
I myself pointed out to the judge that solo practitioners and small firms, like my own, would be unable to provide the representation that people deserved because we simply couldn't send a minion to cover the trial like a big firm. Unfortunately, the judge refused to address my concerns and made a comment implying that I might not have the experience needed to understand the situation by asking me the following question without giving me a real opportunity to answer: "Have you ever had a case that took over a year to go to trial?" The answer is yes judge I have.
Now, I ask the Court, are you really going to make people lose their jobs, limit their access to the Courts, and allow for the system to be abused by the more wealthy spouse because it's "less convenient" for you to come up with a workable solution?
-Drake Shunneson (copyright 2012).
At Shunneson Law Office, we are dedicated to helping you through your difficult family situation. Contact us to schedule a consultation. Located in Lake County, Illinois, with meeting locations throughout Chicago, we have the ability to meet with you at any convenient Chicagoland location from 9:00 a.m. to 5:00 p.m., Monday-Friday. However, evening and weekend appointments are available upon request by calling 847.693.9120.
NOTICE:
The materials provided are for informational purposes only and should not be viewed as legal advice. It may also be viewed as advertising material. You should contact us directly, or your attorney, to obtain advice to any issue or problem. This article, by itself, does not create any attorney-client relationships and the opinions are those of the individual author and do not reflect the opinions of the Law Office or any other individual attorney, entity or individual. Photos: FreeDigitalPhotos.net.