Prior to joining Newland & Newland, LLP, Drake Shunneson. was a successful defense litigation attorney representing multi-billion dollar multi-national insurance companies. His experience involved litigating serious personal injuries, workers compensation, construction cases, bad faith disputes, insurance coverage disputes, car accidents, slip and falls, semi-truck accidents, and product liability cases.
All too often, Drake witnessed these large companies use their immense resources to turn the system against people to prevent them from getting the help they were entitled to. The companies often used the system created to protect people through their toughest times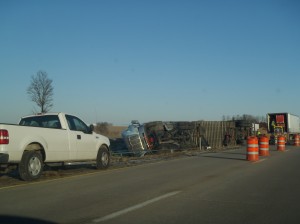 against them. Drake found these practices abusive and, after seeing this problem repeated multiple times by the multi-national corporations, he refocused his career to dedicate himself to representing individuals with problems. To Drake, being an attorney means helping individuals with their very real problems and making sure that the system that was built on the noble ideas and policies of helping people actually does. By utilizing his experience working on both sides, Drake brings with him the ability to see the case through his opponent's eyes. This allows him to be aware of many potential issues. His combination of experience, compassion, dedication and tenacity guarantees his clients will receive nothing but the highest level of service.
THAT'S GREAT, BUT WHAT WILL IT COST?
In virtually every personal injury or workers compensation case that we handle, we will not charge a fee for legal services unless we obtain a recovery on your behalf.This type of fee, called a "contingency fee," means that you will not have to pay a large retainer fee for our services and, in most cases, you will not have to pay us a dime after the initial consultation to hire us until the case is settled or a court award is entered.
We understand that injured persons, and surviving family members of someone fatally injured, are often living paycheck to paycheck and it is our philosophy our clients do not need the additional financial burdens placed on them to get payment from at-fault parties.  This allows clients to obtain the legal representation they deserve without worrying about how they are going to pay for an attorney and their rent/mortgage, food, gas, utilities and other necessities of life.
The big insurance companies have virtually unlimited resources and we understand that people can't afford to fight them on their own without a little financial help. There is no reason to take on the massive resources of big insurance alone. We will protect your rights and make sure that you are not abused by the companies' massive resources.
Contact us to schedule a consultation with Drake Shunneson. Please contact him at (815) 385-6840 or Email him at drake@dlfirm.com to discuss what he can do to assist you!